Dating in Antsirabe
Antsirabe (or Antsirabé) is the third largest city in Madagascar, with a population of approximately 190,000 inhabitants.
It is located 1500 m above sea level in a valley surrounded by volcanoes 167 km south of the capital Antananarivo. It has the coolest climate of Madagascar. In winter, temperatures can drop to zero degrees Celsius.
Antsirabe is today the leading industrial center of the country. You will be kindly welcomed and girls are very beautiful.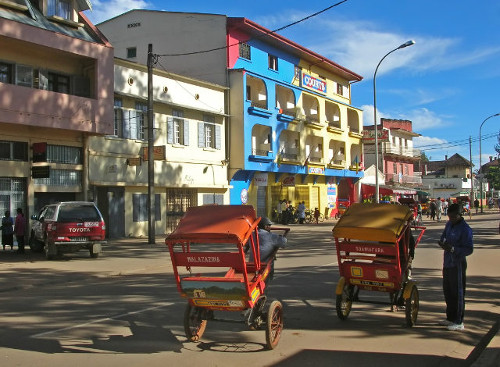 Register for free to date
MadaCHERIE

members!