Dating Malagasy girls and women
Madagascar is composed of 18 different ethnic groups and many foreign populations French and Western, Chinese and groups originating from India, Pakistan and Mauritius.
The Malagasy are very often metis. People are white, black and often in between. Legacies of their Asian ancestors you will encounter small women.
Many Malagasy women are seeking a European partner.
Girls are looking for an older companion, this is a guarantee of seriousness for them. Dating sites are the primary means that girls use to look for a vaza. European preferences go to French, Spanish or Italian. In general the girls speak French well enough that kids learn in school. Girls often want to live in Europe and can quickly adapt perfectly to their new lifestyle and even the climate, some girls will also be willing to remain in the country if you want to install there.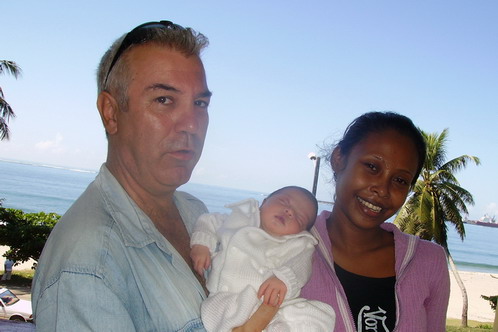 The Malagasy woman is gentle, soft and very quiet, she is very loving and romantique.
She is also a very good mother, she loves children and her husband's family. Malagasy woman seeks security of a stable family. Très coquette, the Malagasy girls like to dress and are very neat.
In Madagascar the base salary is around 20 to 40 euro per month. In the bush (countryside) there is often just enough to eat and sleep, but no one dies of hunger.
The Malagasy know a little about life in Europe and America through television and family.